Background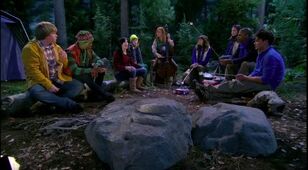 This song is from the episode, "The Legend of Candy Face".
Lyrics
Sonny: Turns out that I was Candy Face,
Ms. Bitterman: And I had ointment all over the place.
Nico: I was so scared he made me hurl,
Grady: And made Chad Dylan scream like a girl.
Chad: The woods and altitude make my voice high,
Tawni: And a new curling iron Sonny must buy!
Sonny: I know.
Tawni: Hairmaster Model 302,
Sonny: I got it.
Tawni: And it better be in Aqua Blue!
Sonny: Okay!
Zora: And if if you think Candy Face has bid adieu,
Ms. Bitterman: Beware my friends,
All: Candy Face is in you!
Ad blocker interference detected!
Wikia is a free-to-use site that makes money from advertising. We have a modified experience for viewers using ad blockers

Wikia is not accessible if you've made further modifications. Remove the custom ad blocker rule(s) and the page will load as expected.