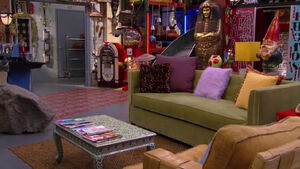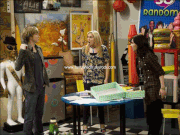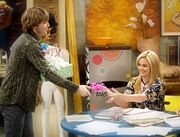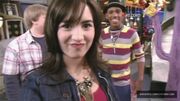 The
Prop House
is a room in the
Condor Studios
where the props and costumes used in
So Random!
were being kept. It's also the
So Random!
cast members' special hangout spot. This is also were most
So Random!
were born. According to
Grady
, the ceiling is about 16 feet high. At one point in time, the Prop House became the new
MacKenzie Falls
meditation room, but was reverted to its former state after
So Random!
annoyed them by sawing a hole into the ceiling. It was revealed in "
Tales From The Prop House
" that Tawni was the first one of the current
So Random!
cast to step foot inside the Prop House.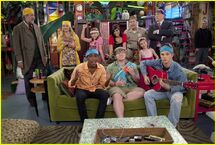 Known Props
Others
Viking hat
Gumball Machine
Photo booth
Slide
Stairs
Mannequin
Alien wearing an eyepatch
Purple cactus
Pink hat
Lots of Furniture
Several clocks
Mummy head
Jukebox
Drum set
Japanese lanterns
tables
Man holding "Slow School Zone" sign
Dart Board
Giant Pencils
Puzzle pieces
Giant Crayons
Refrigerator
Wigs
Giant Pizza
Hand statue of a peace sign
Basketballs, footballs, etc
So Random! posters
piano
Rubber Chickens
Pies
gurtles
Ad blocker interference detected!
Wikia is a free-to-use site that makes money from advertising. We have a modified experience for viewers using ad blockers

Wikia is not accessible if you've made further modifications. Remove the custom ad blocker rule(s) and the page will load as expected.