"Gassie Passes" is the third episode of the second season. It aired on March 28, 2010. The episode premiered to 2.85 million viewers, which was the series' lowest documented audience.
Plot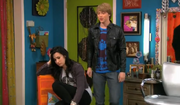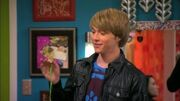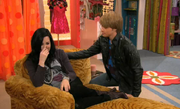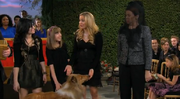 Sonny
finds out that
Gassie
's owner Bella treats him badly, and that her cast only cares about the movie, not Gassie's welfare. Sonny sneaks around to pet and play with Gassie, but that makes him unable to fart. The cast gets upset with Sonny, as does Gassie's owner, who gives Gassie to Sonny. Sonny decides to make Gassie able to fart, but with love instead of yelling. However, Gassie "dies" after Sonny tells him to "play dead", leaving her extremely upset. Later, Chad appears to be trying to make Sonny feel better, saying that he will hold a funeral at the Falls. However, Chad makes it into a movie, and Sonny gets upset with him. To everyone's surprise, Gassie gets out of his coffin, alive after all. Gassie is the dog in the sketch.
Cast
Guest Starring
Siobann Fallon Hogan as Bella
Co-Starring
Kim Yarbough as Gospel Singer
Trivia
Before the release of the episode, some people thought that Gassie was really going to die.
Facechum is a parody of Facebook referenced in this episode.
This is the first episode of Season 2 where Zora appears in, as she was absent from the last 2 episodes.
The Randoms are seen to be liking sketch/movie lunchboxes. (In Cheater Girls, Tawni agrees on Sonny's lunchbox idea and here they want Gassie and We lunchboxes)
The episode makes a reference to Cheater Girls as the Randoms liking the Gassie and We lunchboxes.