Billy Unger (born October 15, 1995, in Palm Beach, Florida), is an American actor. He  has been acting since 2006, and is currently playing the role of Wesley Williger, Zora's love interest, on Sonny with a Chance. His first guest appearance was in "Zora Blossoms" as a new cast member to MacKenzie Falls. He was supposed to be in the first season of SWAC but his part got cut. He is now on a Disney XD show called Lab Rats and Lab Rats: Elite Force.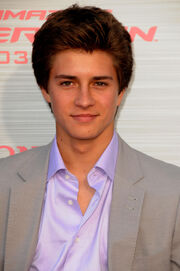 External Links
Hey look it's billy ungery! 
Ad blocker interference detected!
Wikia is a free-to-use site that makes money from advertising. We have a modified experience for viewers using ad blockers

Wikia is not accessible if you've made further modifications. Remove the custom ad blocker rule(s) and the page will load as expected.